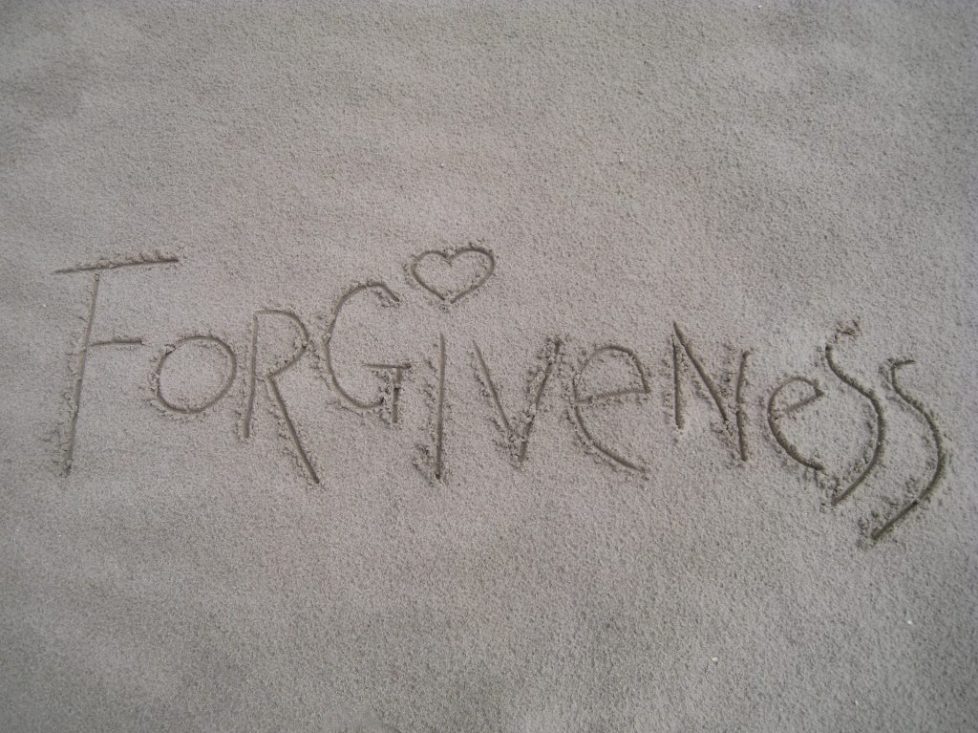 Lewis B. Smedes wrote in his book, Forgive and Forget, "When you release the wrongdoer from the wrong, you cut a malignant tumor out of your inner life. You set a prisoner free, but you discover that the real prisoner was yourself."
Grace, repentance and forgiveness are three concepts that are closely related in the Christian life and among those that have the widest and at times most divisive views tied to them.  I want to lay down some basics about how I approached the subject. My prayer is that His voice will be heard through these thoughts.
Definitions
Grace means "Unmerited favor" or basically getting good stuff we don't deserve.
Repentance means "Change of mind" which is different from remorse or feeling sorry for something. This change of mind most often refers to sin, but not exclusively.
Forgiveness means to grant a pardon or to cease to feel resentment.
In context – understanding who a verse was written to and how it applies to me today. Especially looking at pre vs post cross.
Salvation
We are aware of our sinful nature and deeds and recognize that our only hope is in Jesus and the work on the cross. We then have faith in what Jesus did, which in turn provides us with salvation by grace.
Our sins are paid for, past present, and future. We are under no condemnation and we are God's righteousness.
"Repent, then, and turn to God, so that your sins may be wiped out, that times of refreshing may come from the Lord,"
Acts 3:19 New International Version
"Let us then approach the throne of grace with confidence, so that we may receive mercy and find grace to help us in our time of need."
Hebrews 4:16 New International Version
"My dear children, I write this to you so that you will not sin. But if anybody does sin, we have one who speaks to the Father in our defense—Jesus Christ, the Righteous One."
1 John 2:1 New International Version
"Therefore, there is now no condemnation for those who are in Christ Jesus,"
Romans 8:1 New International Version
Repentance
First repentance comes at salvation when we recognize our need for a savior. We change our mind toward him.
Repentance does not means we are sorry for breaking the rules rather or we are trying to remove hindrances from our relationship with God.
Legal repentance – sorry for breaking the rules, I'll do better next time.
Real repentance – I see where I am thinking about this wrong and choose to bring my thoughts in line with your word.
"For the grace of God that brings salvation has appeared to all men. It teaches us to say 'no' to ungodliness and worldly passions, and to live self-controlled, upright and godly lives" (Titus 2:11-12). 
James 5:16 says,
"Therefore confess your sins to each other and pray for each other so that you may be healed.´
Forgiveness
We receive unconditional forgiveness because of Jesus
We are free to forgive others, as we have already been forgiven of everything ourselves.

Note the instruction on forgiveness, which comes before the cross, and encompasses the uncertainty that exists from being under the law (i.e. if/then and conditional)

Matthew 6:14 For if ye forgive men their trespasses, your heavenly Father will also forgive you: 
Matthew 6:15 But if ye forgive not men their trespasses, neither will your Father forgive your trespasses.

Now note the instruction on forgiveness and how it changes after the cross under the gospel of grace revealed to the Apostle Paul. We are to forgive, because we are already forgiven.

Ephesians 4:32 And be ye kind one to another, tenderhearted, forgiving one another, even as God for Christ's sake hath forgiven you.
The pre-cross instruction (under the law) is to forgive in order to be forgiven, while the post-cross instruction (under grace) is to forgive because we are already forgiven.



Our Role – To forgive others
Matthew 18:21-22 
Then Peter came to Jesus and asked, "Lord, how many times shall I forgive my brother when he sins against me? Up to seven times?" Jesus answered, "I tell you, not seven times, but seventy-seven times. (NIV)
Colossians 3:13 
Bear with each other and forgive whatever grievances you may have against one another. Forgive as the Lord forgave you. (NIV)